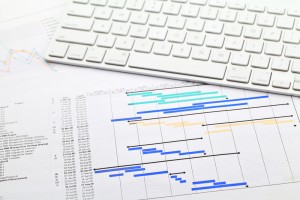 Most businesses no matter what the size will at some point embark upon a project that has some major implications for their IT infrastructure. That may be an office relocation, a whole new site, a business acquisition, or any number of other reasons. At a time like this you have enough on your hands just trying to manage the project and still run your business. Are you going to have the time to think about all the implications for your IT systems (IT Project Management). Getting someone to relocate the equipment is one thing but you need to make sure that you have made the right decisions well before the project implementation.
Inside I.T. Solutions are a team of IT Managers who are extremely experienced in IT Project Management on any scale required in a small or medium business. As we are embedded inside our clients we understand their business and get involved in projects from an early stage. We can then advise on everything that you are likely to require and will liaise with other suppliers to ensure project completion meets your deadlines.
We have handled the IT Project Management for many relocations, acquisitions and new builds for many of our clients over recent years. Below are just a few of the projects we have managed over recent years:-
A

relocatio

n of a small business of 10-15 PC'

s

, s

erver

s

,

networking equipment

and Internet

provi

sion.

We have set

up all the IT requirements for

several

bran

d new Care Home

s

for the elderly

.

The

relocation of a complete

motor dealership

including

mutliple servers, networking equipment

, 60

PC's and laptops, diagnostic computers, etc. On this project the

vehicle manufacturer did not meet the deadline for installing the

manufacturer communic

ations link. Inside I.T. Solutions implemented a temporary solution to allow the site to still commun

icate with the manufacturer enabling them to continue business as normal. Without this

the client would not have been able to access several of the manufacturer systems and could not

perform software updates on vehicles. Our

vast experience and

'

can do'

attitude

allows us to perform these tasks that many other

IT providers would simply not think about.

Migration of

existing IT equipment spread across 5 buildings into the

corporate LAN upon acquisition of a new business.

With business acquisitions it is not just t

he technical aspects of a project to be considered. We are often involved in projects like

this at an early stage whilst confidentiality is important

. You can rest assured that our small team will deal with your project in a

discreet manner as required.
This is what one
of our ec
static
customers
had
to say about
Inside IT Solutions Ltd
IT Project Management
:-
In particular what I do need to say...
is a massive thank you for the advice and support you and the team gave us during the move from our 100 year old Fire Station building to our new build site at Centrum. Without Inside I.T. Solutions I know we would have been without a functioning IT network for a considerable length of time. But thanks to the sterling effort made by yourself and Steve Jeffs the move was seamless and all systems were back up and running within hours FANTASTIC.
Chris Rendell, Consultant
T L Darby Volkswagen
If you have an upcoming project and would be interested in discussing IT Project Management with Inside IT Solutions then please contact us on 01926 340015 or 0845 475 5549 or fill out the contact form to the right and somebody will be right back to you.
Inside IT Solutions : Dedicated support for your business